Biblical Prescriptions for Life Seminar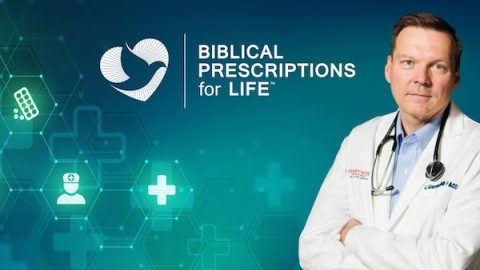 You are invited to join this life-transforming study that unlocks the secrets to healing and lifelong, whole-life wellness through physical and spiritual truths directly from the Bible, and supported by science. 
 
Throughout the Biblical Prescriptions for Life study, you will discover simple, sustainable and scalable actions you can start today to get on the path to healing and wellness.
 
The 8-weeks journey into the Ultimate Physician's Prescriptions to Health and Healing will conclude on...

Saturday, July 10 @ 1:30 pm at the Sioux Falls Adventist Church
in-person or virtually via Zoom.
 
Please register below for this practical life-changing seminar.
VIRTUAL MEETING
Join the virtual meeting using the link below: 
Following the seminar, we will be facilitating a time of conversation and discussion.
If attending virtually via Zoom, please remember to mute your microphone when not speaking.
Likewise, please remember to unmute your microphone before speaking. 

If you choose to use your webcam, we ask to stop the video webcam during the seminar presentation to avoid any interruptions when the video is playing. You can restart your webcam again during the discussion time.
Seminar Schedule:

| | | |
| --- | --- | --- |
| April 10 |   | Introduction |
| April 24 | Biblical Prescription 1 | Water for Your Body and Soul |
| May 8 | Biblical Prescription 2 | Light for Your Body and Soul |
| May 22 | Biblical Prescription 3 | God Created Us to Move |
| June 12 | Biblical Prescription 4 | Nutrition |
| June 26 | Biblical Prescription 5 | Healing Begins in our Heads |
| July 10 | Biblical Prescription 6 | Worship Connects us to the Ultimate Physician |

 
JAMES L. MARCUM, MD
James L. Marcum, MD is a board-certified cardiologist practicing with Chattanooga Heart Institute and has been named by USA Today as one of the most influential physicians in his field.
Dr. Marcum teaches people how to use the laws of health to avoid disease, come off prescription medications, and increase brain function and happiness. His passion is discovering the neurocircuitry that controls our psychological and physiological health and discovering healing methods that go beyond traditional medicine using God's health plan.
He is the author of The Ultimate Prescription and Medicines That Kill, as well as an in-demand speaker for his role as the director of Heartwise Ministries.
Currently, his radio program Heartwise airs on more than 300 radio stations across the nation. Dr. Marcum also hosts the health program The Heart of Health Live! which can be seen on secular and Christian television.