Elisa Wright & Curt Shumaker Wedding Shower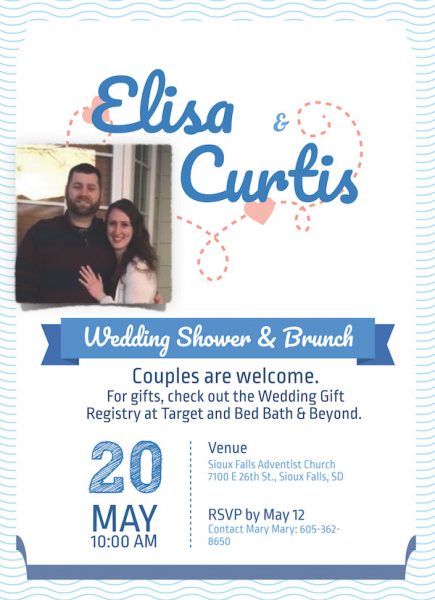 Your are invited to a Wedding Shower and Brunch planned for our church school teacher, Elisa Wright and Curtis Shumaker on Sun May 20 @ 10:00 am at the Sioux Falls Adventist Church (7100 E 26th St., Sioux Falls).
It's not a women only event. Couples are welcome.
For gifts, check out the wedding gift registry @ Target and Bed Bath & Beyond. I
If you plan to attend, please RSVP immediately by filling out the online form: